Part 5. Chat
In tis part you will get to know our chat and its most important features.
Chat is a very useful and popular tool used on websites. Chat allows to quickly ask questions about product and services. Thanks to chat we can provide quick help to the customers.
Chat is of course active during the work hours, and after work (or when clients can't wait for a free consultant) the message can get to our Tickets tab. So we are sure that it will not be missed.
Did you know...
Our chat allows you for example to set welcome message and work hours, and also, among others - joining other agent to the chat and possibility to rate conversation by customers.
Step 1: Create a queue
Your first step will be to create a queue. How do do this? Select Administration → Chats → Queues and then click

.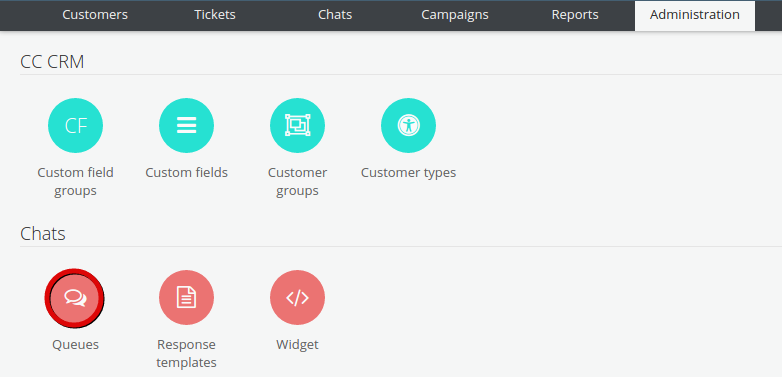 To create a new queue:
type a name
choose work hours
set welcome message
specify default ticket subject
choose ticket queue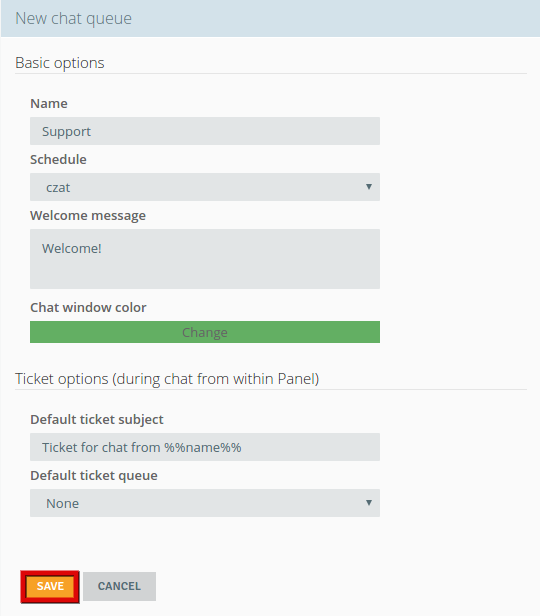 Click

.
Step 2: Assign agents to the queue
After creating the queue assign agents to it. If you have followed the previous steps, you probably already know how our system operates :-). Enter the created queue and in the Assigned agents select

.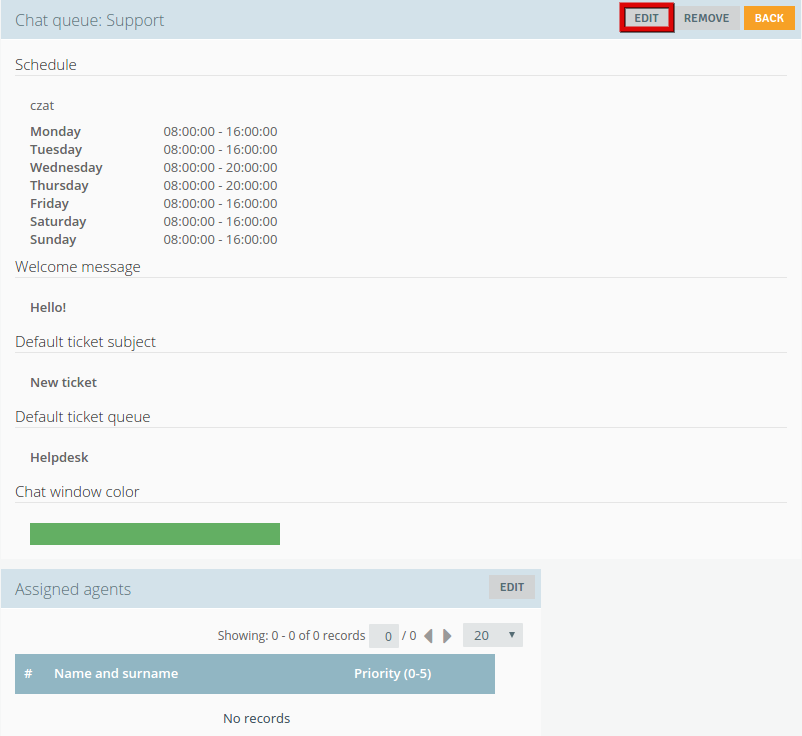 To assign agent to the appriopriate boxes.
Step 3: Create a widget
Time to prepare and configure a widget on your website.
In the Administration tab select Chats → Widgets and click

.


Type the name of page and choose the queues that will support chat. Fit the look and functionality to your needs. You can change the color, set a welcome message and after work hours message, and ask the customer to rate the conversation.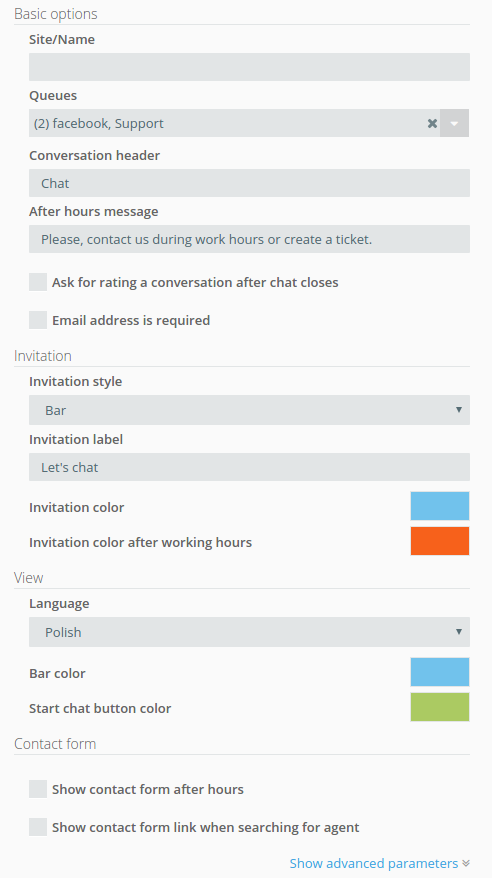 Check how your chat works. In part Testing type any page address (preferably your own site;)) and click Test. This will open the chat page.

You can see what the chat looks like from a customer's perspective.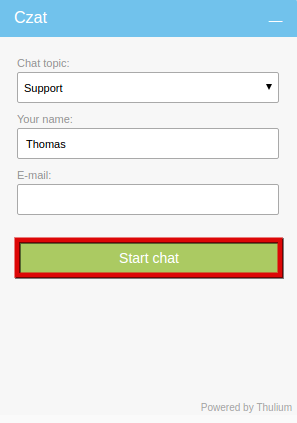 After the chat is configured and tested click

. After saving the widget you will see the code that you need to add to your website.

---
Part 5. Chat