Part 2. Customers
In this part of the guide we will show you how to add customers.
The Customers tab allows you to collect information about your clients in one place. Each contact with the customer will be saved here giving the ability to view all history - listen to conversations and view messages.
If you want to test our system's functionalities add a few customers - people or companies.
Did you know...
To make testing easier for you, the system automatically added the customer with phone number that you provided during registration.
We will show you how to add a single person. Go to the Customers tab, expand the button

and select Add person.

Enter customer details - the field Surname or Phone Number is required. Please notice that for one person you can add more than one phone number and e-mail address.
You can complete other information according to your preference.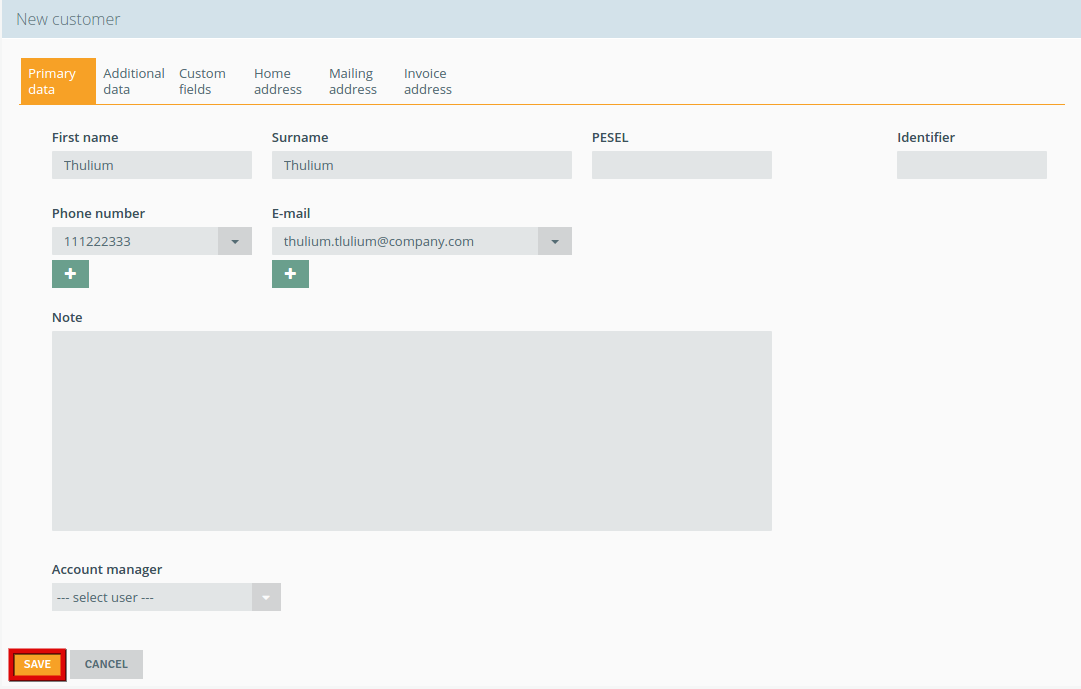 Save changes by clicking

.
---
Part 2. Customers
Related articles