Sending an email from a personal email address
For companies that deal extensively with customer service, the aim is to make contact with customers as personalized as possible. A common solution is to personalize the "From" field in emails, where the email address of the employee (e.g., a salesman) who is currently talking to the customer and working on their case is placed.
In Thulium, it is possible to send a message to a customer from the user's personal email address. This way, the customer, instead of the email address that is configured for a particular request queue (e.g., the general address of the company or individual departments) in the "From" field, will see the name and email address of the person who is talking to them.
How can you configure it?
When creating or editing a user in the Advanced settings section, enter the email address that will be used as the sender of tickets.
In the ticket queue settings, check Use user name, surname and e-mail as sender.

You can also choose whether the Reply-to field will show the user's address (when the option is unchecked then the mailbox address appears by default). If this address is not configured as a queue in the system then replies from the customer will go to the user's private address.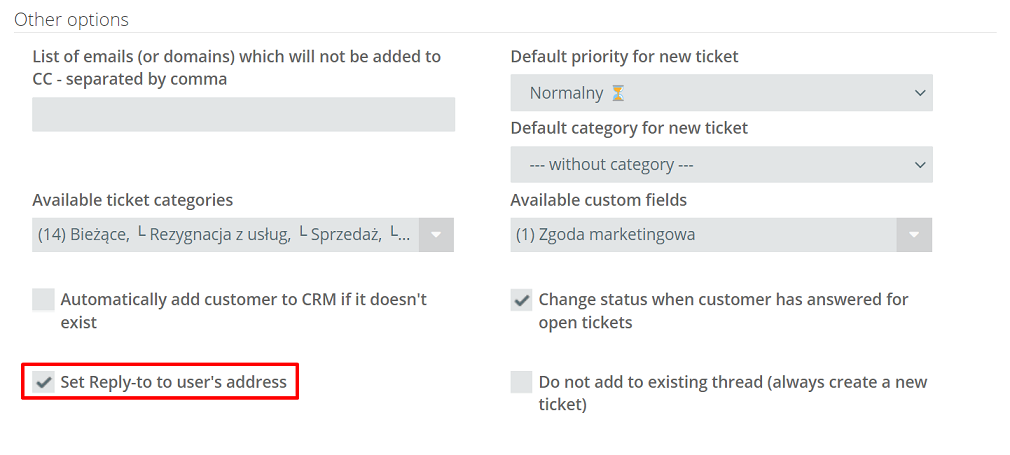 ---