Amazon
Amazon is one of the most popular sales platforms in the world. The following solution is designed to support the service process of customers ordering products through this platform with a plugged-in integration with the store that supports it.
Scope of integration
Saving in Thulium CRM masked customer email addresses from Amazon in both formats (with and without order number) for the integrated store platform.
Step by step
In order to launch Amazon integration, in Administration → Advanced → Integrations click on the button from the E-commerce section: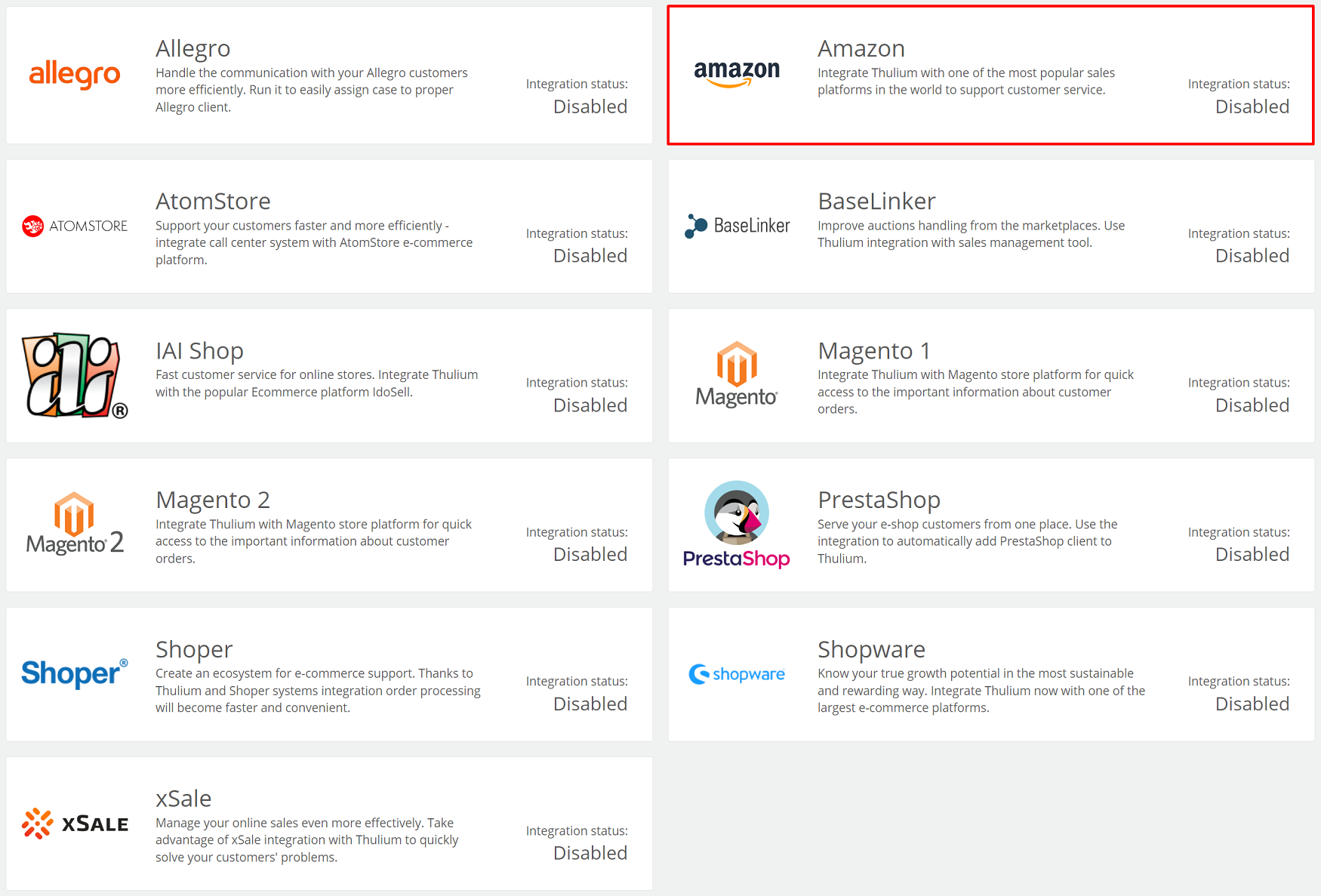 Then you need to start (enable) the relevant integration: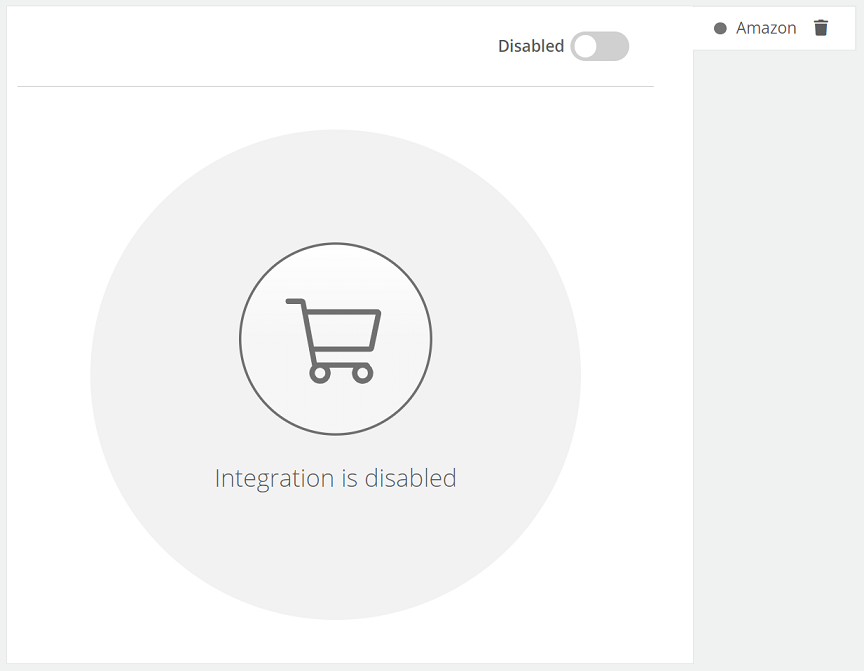 Technical details
Saving in the CRM the customer's hashed email address ([string_characters]@marketplace.amazon.*, e.g. sn1i9ljql7+7w5e1s4@marketplace.amazon.de) when synchronizing orders from the store platform, where only the address with the encrypted order number is present (e.g. sn1i9ljql7+7w5e1s4+a05056221zodtbjjfaapk@marketplace.amazon.de). With this solution, both formats of the hashed email address will be automatically added in the customer's card.
---