Allegro
Allegro is one of the most popular domestic sales platforms. For more information, visit official website.
Scope of integration
identifying customers based on their Allegro login or email address,
adding messages sent from Allegro to specific requests,
saving the masked email address of customers from Allegro.
Important...⚠️
You need to create a dedicated text type (CRM) custom field to capture user logins from Allegro.
Step by step
Under the Administration tab, find the CRM section and select Custom fields.

Click the button and then enter any name (e.g. Allegro login). Make sure the new field is of type Text and confirm the creation of the new special field with the button.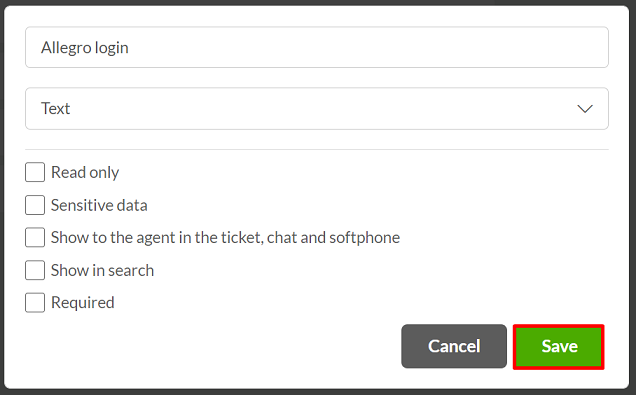 Next, go to the Administration section and select Advanced → Integrations.

From the panel of available integrations, select Allegro from the E-commerce section.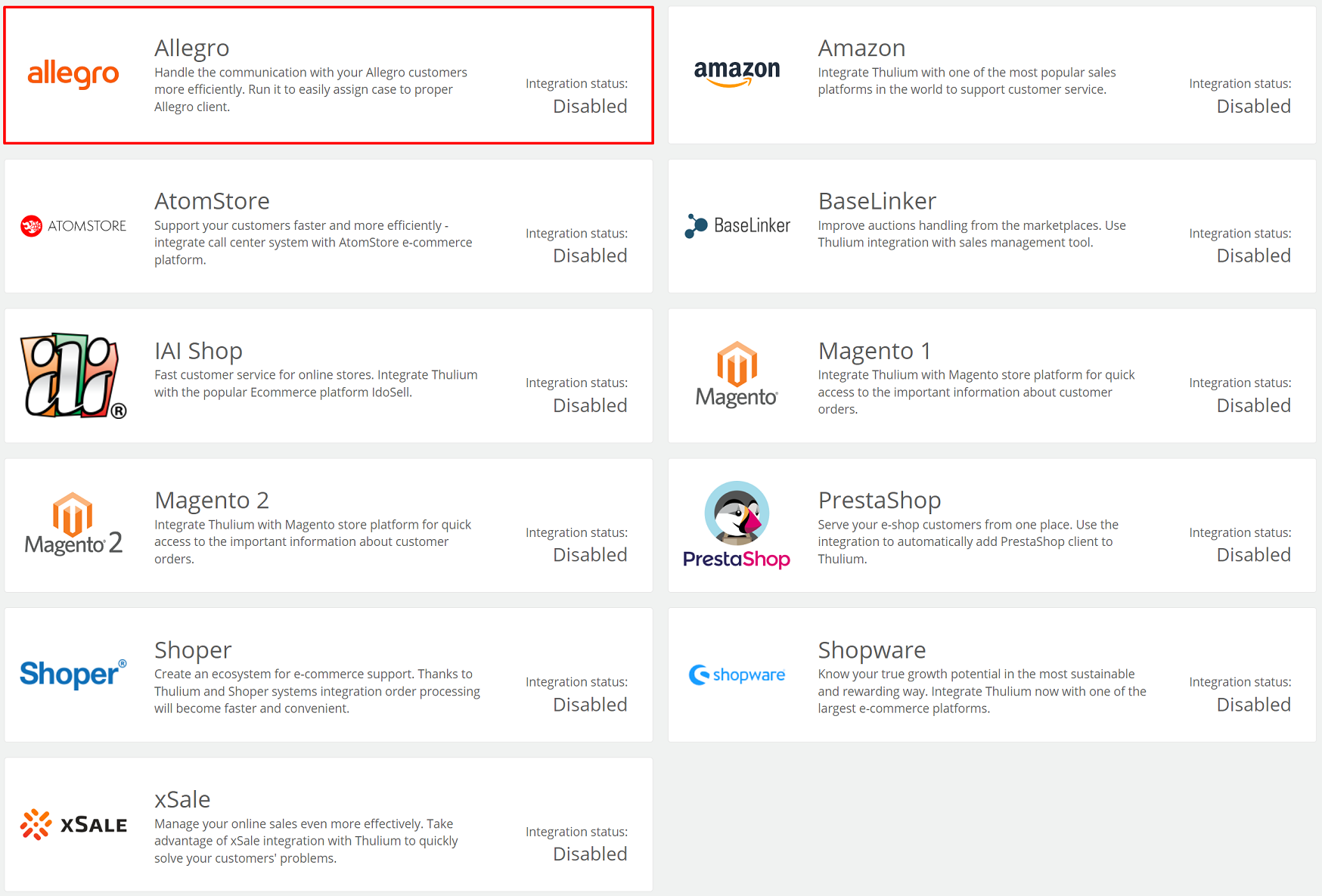 Within the Customer login from Allegro field, select a predefined special field to capture user logins from Allegro.
To save your changes click

or

to get the integration working right away:

Important...⚠️
For proper operation of Allegro integration, it is necessary to use the functionality Tickets parameters → Use message Reply-To field as sender (checked)
Technical details
Saving the customer's masked e-mail address ([trailing characters]@allegromail.pl, e.g. sn1i9ljql7+7w5e1s4@allegromail.pl) without the encrypted order number (the part of the address following between the + and @ sign) instead of the Allegro system address (powiadomienia@allegro.pl),
Attempt to identify the customer based on the user login from Allegro or the masked email address,
Adding the identified customer and the sent message to the notification in the Thulium system.
---