Payments
You can enter to the payments page from the Thulium panel - expand the agent's name in the upper right corner of the page and select Payments.

There are four tabs on the page:
---
The tab contains information about your system/systems and purchased licenses - system name and address of the instance, as well as the number of licences and their expiry date.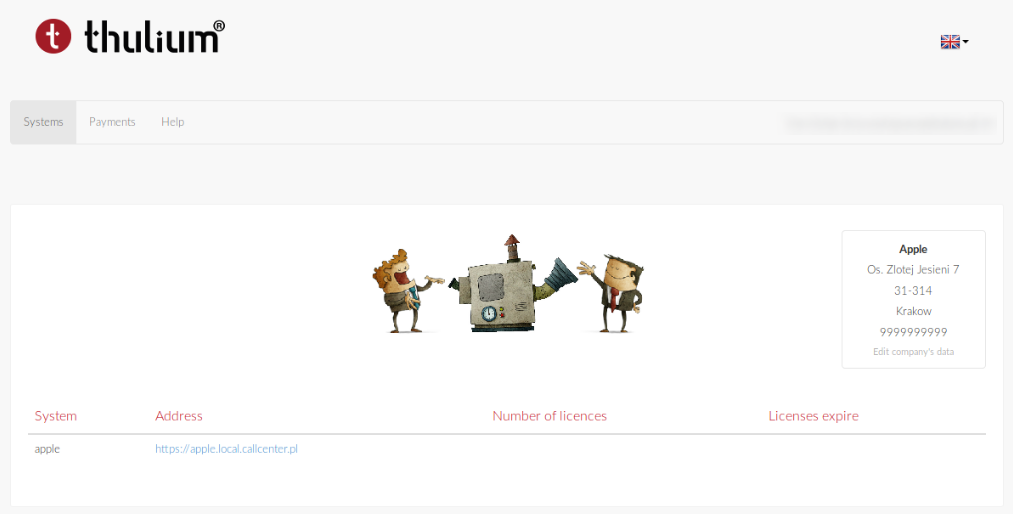 The tab contains information about your payments - on the screen a list of invoices for the monthly subscription will appear (the payment amount depends on the type of the plan and the number of licences) as well as additional invoices, for example connected with increasing the disk space.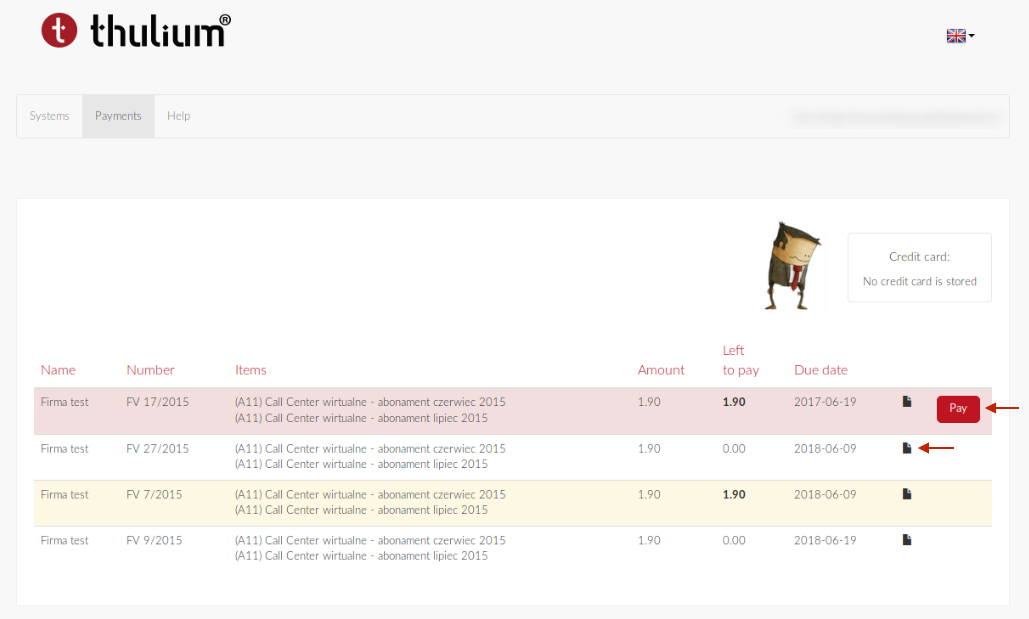 By clicking

you can download the invoice to your drive.
You can pay invoices in a quick and easy way using recurring payments - click the button

and fill in your payment card details. By paying and saving the card, you accept the PayU account regulations.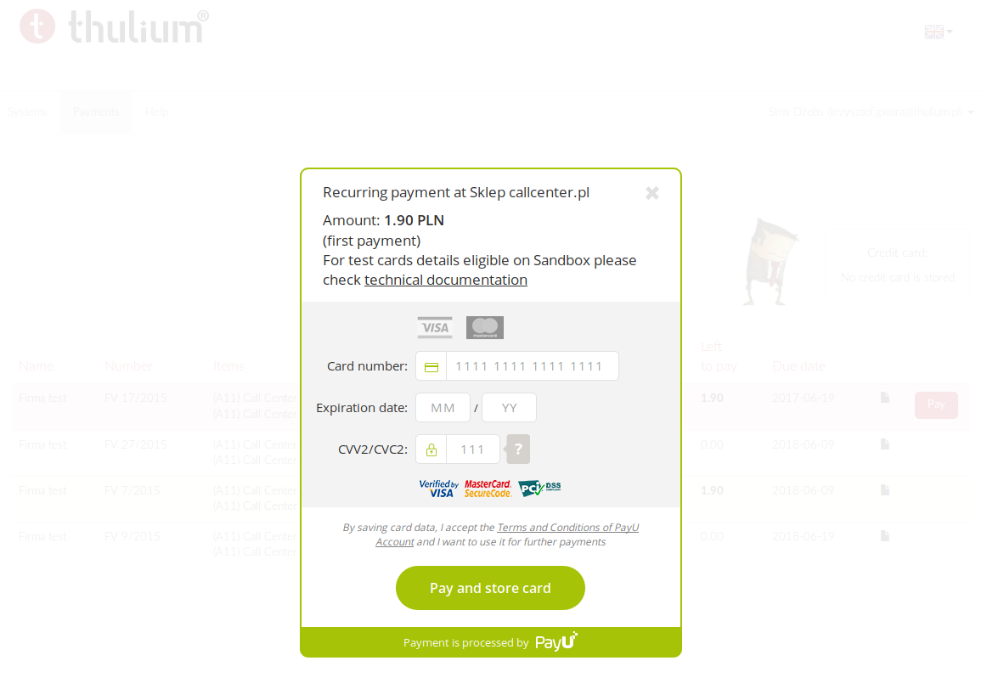 Important
Using this payment method is completely secure. After saving the card, your data is stored in your account in PayU, which will be created automatically. Thulium doesn't store credit card details.
In this part you will find information about the phone number that you will receive from us during the trial period. Information as follows is included: the name of the operator - Thulium (tests), the assigned phone number and the percentage of funds remaining to be used.

The tab will redirect you to the page support.thulium.com where a variety of guides to help you use the system can be found.