What does the order of the campaign mean?
Order is a parameter related to campaigning and determines in what order campaigns are run.
You can specify the order when creating a campaign.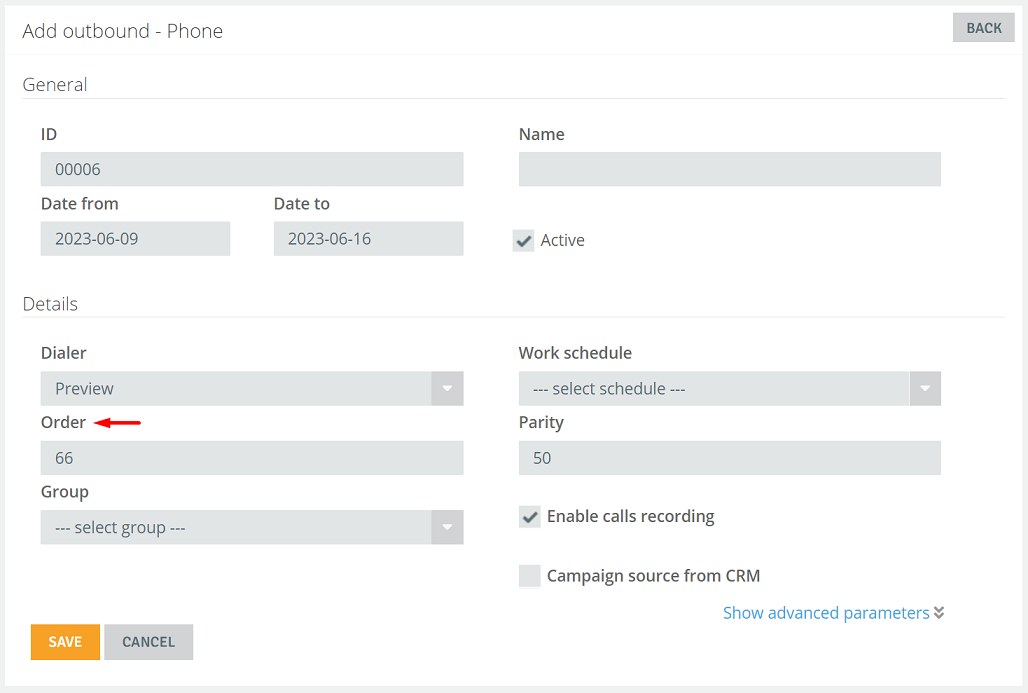 For example, if campaign A has order 1 and campaign B has order 2, then as long as there are free records in campaign A the calls will be collated from that campaign only. Only when there are no records in campaign A will the system begin to collate calls from campaign B.
If you want the campaigns to be handled simultaneously then you need to set same orders. In the case of same orders, the deciding parameter is parity.
---