What is the sensitive data in the custom fields used for?
The sensitive data functionality for custom fields allows them to be revealed/hidden within a customer list or ticket.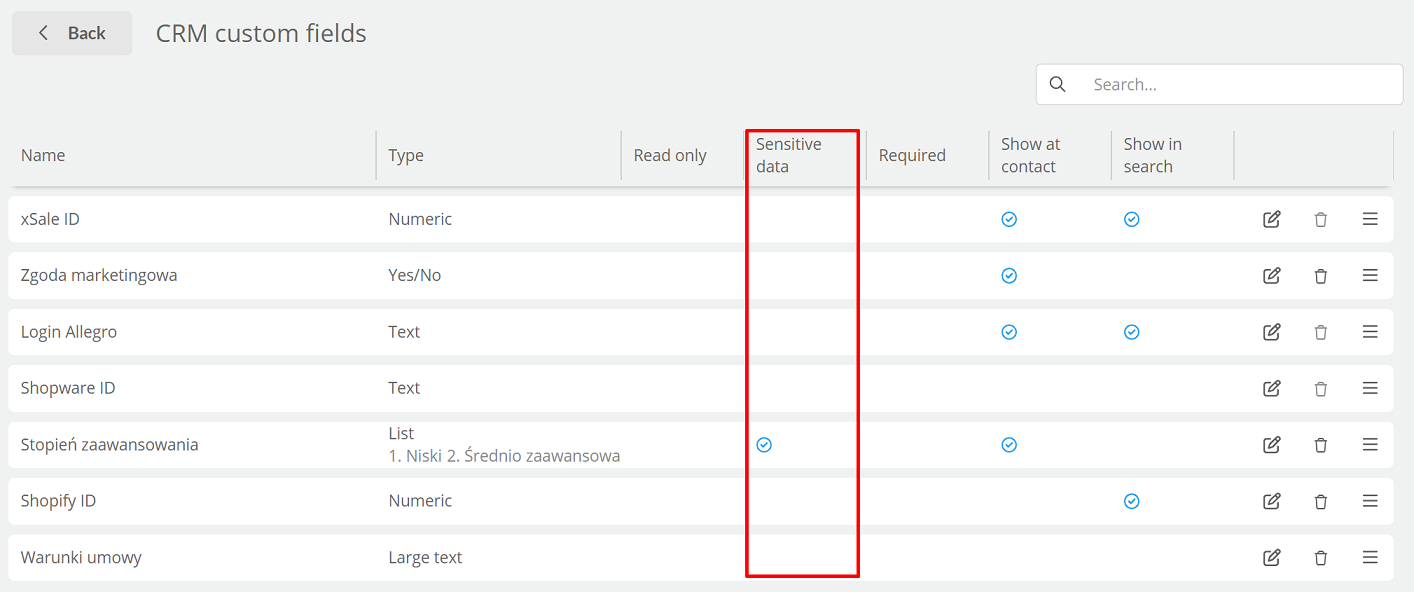 When custom field data is marked as Sensitive data, it will be visible to those with the appropriate authorization:

In its absence, these fields will not be visible in the customer list, nor will it be possible to filter by such fields.

Other fields not marked as sensitive data in the absence of appropriate authorization will continue to be visible to the User.
---