Agent ratings
The Agent ratings report collects cross-sectional ratings from all communication channels on a per-agent and global basis. It allows us to quickly and comprehensively verify the quality of our agents' work in relation to customer feedback. One of the unique advantages of this solution is the ability to study trends in comparison with the corresponding previous period. To use this report, go to Reports → Agents → Agent rating.

If you need to select a specific queue or chat/info/notification queues, click on

.
In addition, filters allow you to narrow your search to a specific user(s) or by the time interval of the chat conversation.
This report by default displays analytical data from the last 7 days, to change the time studied, click on

.
Hint...🎯
The Agent ratings report displays information for a maximum time period of 31 days. The date from - to is the period of time during which the client has issued ratings.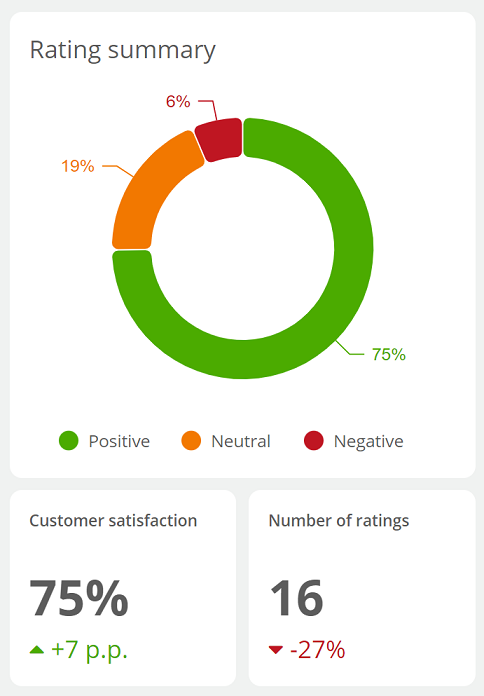 Rating summary - summary of the percentage of evaluations for the examined period in relation to the set filters,
Customer satisfaction - percentage of customer satisfaction for the studied period in relation to the set filters,
Number of ratings - number of ratings issued for the period under study in relation to the selected filters.
The Agents Summary includes ratings from Infolines, Tickets, Chats and sums these ratings within the Summary so as to determine % satisfaction per consultant.
If you need to export grades per agent, click

.
---