SMS sent
The SMS sent report collects information about SMS messages sent by Users from CRM or ticket level. It allows you to determine who and how many and which messages were sent from the Thulium system. One of the unique advantages of this solution is the ability to study trends in comparison with the same previous period. To use this report, go to Reports → Agents → SMS sent.

If you need to select a specific agent or customer, click on

.
This report by default displays analytical data from the last 7 days, to change the time studied, click on

.
Hint...🎯
SMS sent report displays information for a maximum time period of 31 days. Date from - to is the time period in which the agent sent the message.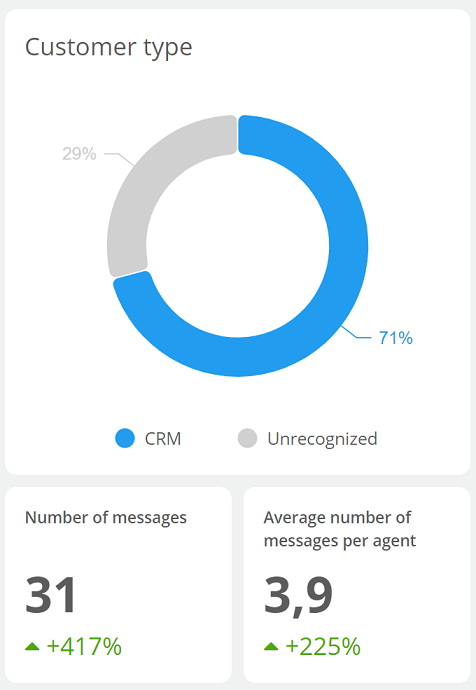 Customer type - summary of the percentage of customers from CRM to unrecognized (missing from CRM),
Number of messages - number of messages sent in relation to the set filters,
Average number of messages per agent - indicator that determines the average of messages per user against given filters.
Important...⚠️
Number of SMS is recalculated due to the length of the message taking into account GSM 7bit or unicode encoding. This value may differ from what your SMS Operator will actually process.

The list of agents contains information about the date the message was sent, to which customer from the CRM it was sent (a blank field means that the record was not in the CRM at the time of sending) and from which SMS gateway. Also available in the list is the content, phone number and data related to the number of SMS per message. After clicking on a given customer you will be redirected to a specific CRM card.
If you need to export the report, click

.
---