Call transfer
A transfer is a redirection of a call to another consultant. If, during a call, an agent wants to switch the customer to another agent who, for example, can better handle the case, he or she can make such a transfer.
You can do this in two ways:
transfer with consultation
Press

and select Agent or enter the phone number to which the call is to be forwarded, then press

. The system will make the call and you will be able to consult the call. If you want to complete the transfer then click Transfer again. If you want to switch the call then click

.
This option is to transfer the selected number and disconnect - there is no option to talk to the person to whom the transfer will be made. To perform it, press

, enter the phone number or select Agent, and then press

again.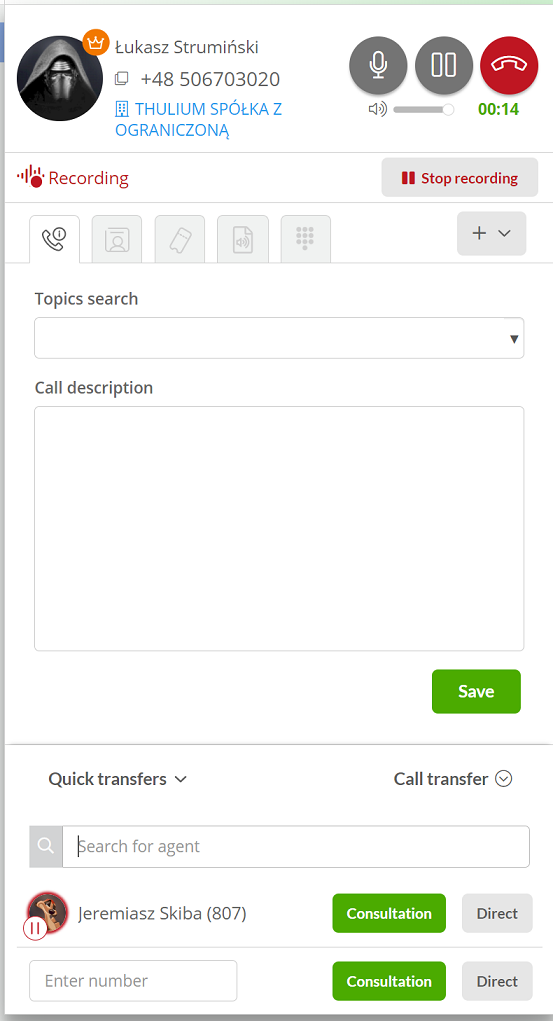 Important...⚠️
A more convenient option that allows you to perform a connection transfer (blind transfer) is to use Quick transfers.
---