VIP customer
As part of the Customer/Company card, it is possible to mark such a customer/company as a VIP. Such action is aimed at distinguishing the customer/company within the contact and sprioritizing its service. Go to the Customers tab and click on any customer - you will be taken to their card.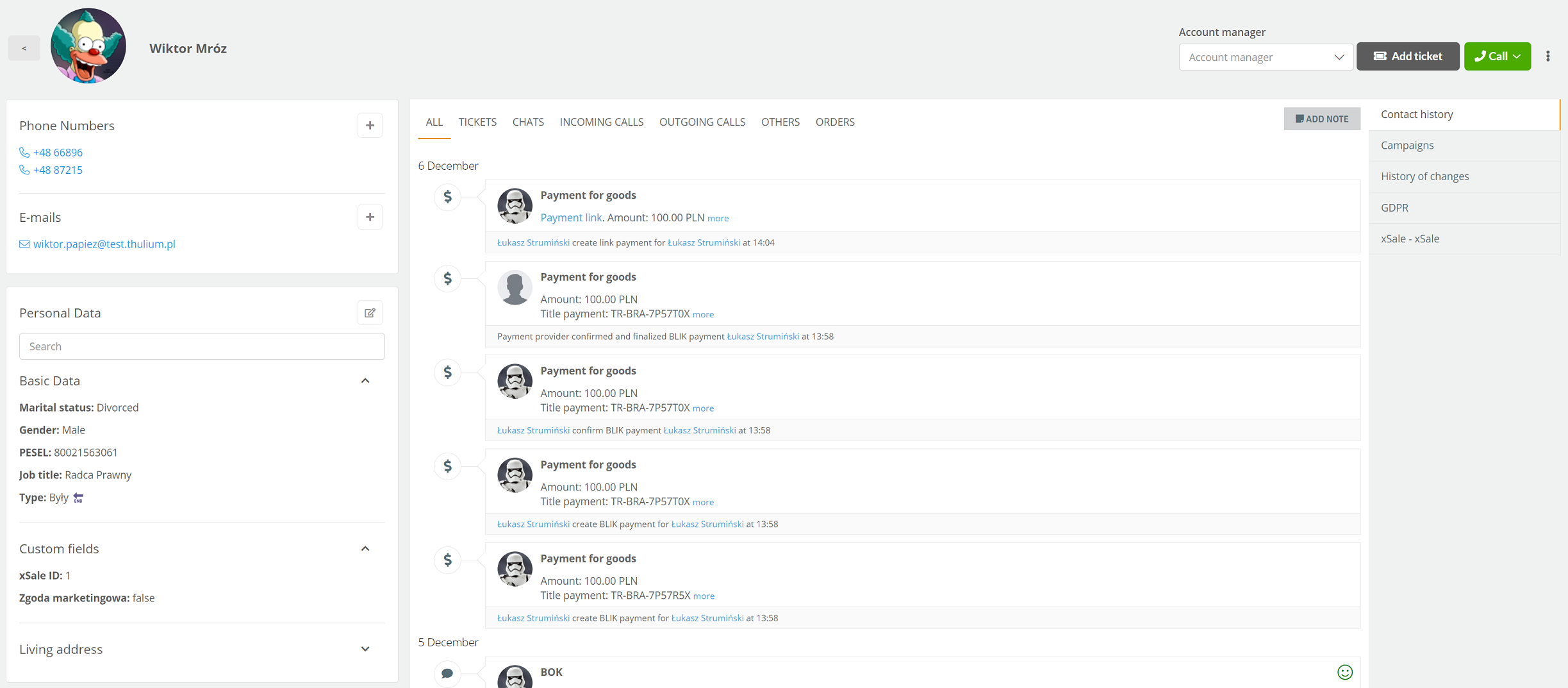 After clicking on

, the option Mark as VIP will appear: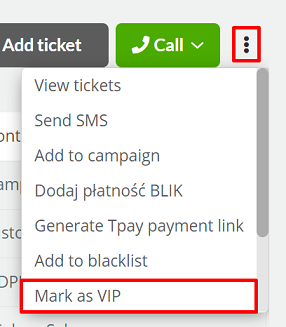 By selecting this functionality, a symbol indicating VIP will appear next to the customer's/company's avatar.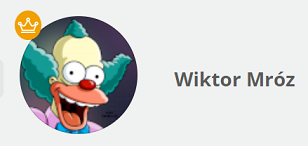 This information will also be displayed elsewhere in the system: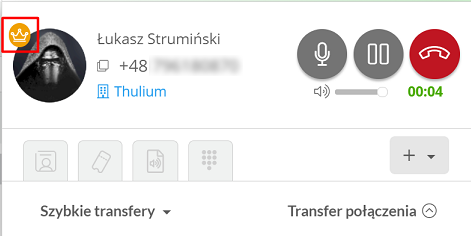 Chat.



To deselect a VIP customer, also click

and select Deselect VIP.
Did you know...💡
You can condition the phone call handling strategy by checking from the IVR on whether the customer is a VIP. In addition, you can also individually handle such a customer in an email correspondence using the relevant message rule i.e. Found VIP customer in CRM. It is also possible to prioritize VIP customer service within chats.