How is the average waiting time of a customer in the queue calculated?
When configuring the infoline queue, you can decide if the customer will hear a sound message informing them about the expected waiting time to connect with a free consultant.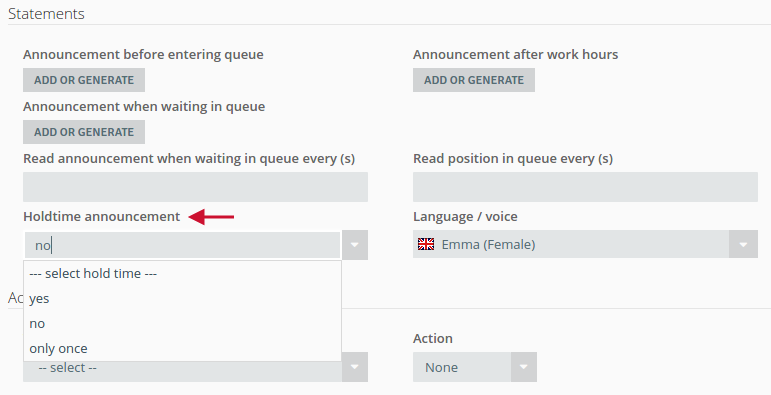 Waiting time is average time calculated on the basis of connections rom the last hour. Time will be calculated if:
there will be at least one missed call in the last hour in the queue
the caller won't be the first in the queue
the waiting time for the connection will be longer than one minute
Hint
Due to the fact, that the given waiting time is approximately average time that during the last hours the callers were waiting for a connection with a free agent, reading it is not recommended because that information can be misleading for the client. Instead of that we recommend using only information about the position occupied in the queue.