How can I direct the connection to voicemail?
The option allows you to automatically forward an incoming call on your voicemail where the customer will hear a message and be able to leave a message. You can set it in Forwarding.
In the Forward tor field enter the action voicemail_456, where as 456 you can enter any number. Complete also a phone number (required field) and other data.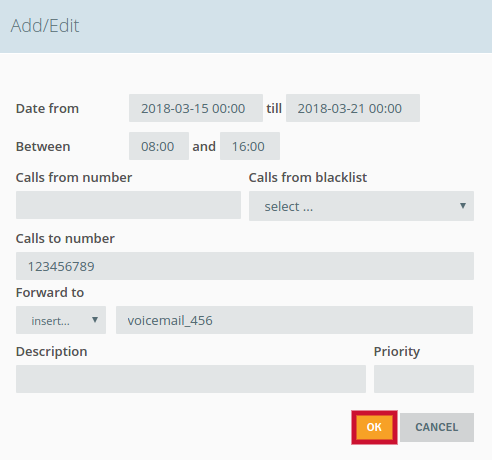 If the customer calls to the given number they will be directed to voicemail and they can leave a voice message.
---
Besides voicemail settings you can configure two additional options (field "Forward to"):
Forwarding to the conference (connection with several people with the same time): conference_456 where as 456 you can enter any number
Test echo (testing sound): test