Custom fields - tickets
Custom fields in tickets are fields where you can enter additional information about the request, e.g. the type of issue with which the customer reports. When creating a field, you specify what type it should be - it can be plain text, a list, a date, or even a link directing to the company's website.
Important...⚠️
Custom fields are defined for all queues. You can add as many fields as you want. It is possible to specify which field in which queue is available:

Z zakładki Administration wybierz Tickets → Custom fields.


To add a new custom field, click the

key.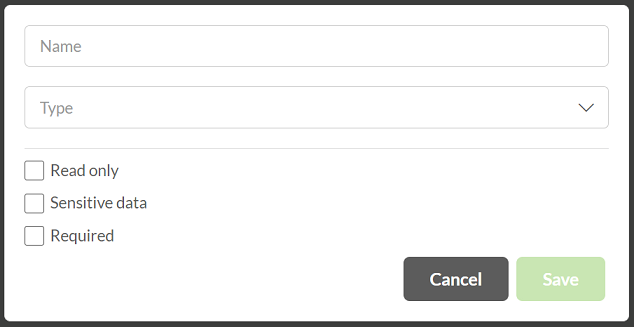 We then enter a name for the special field in the submissions and select its type:
Date,
Large text,
E-mail,
Numeric,
Link,
List,
Yes/No,
Text (maximum number of characters: 100),
Text with indexing - text that allows the text to list itself while searching, that is, to "prompt" for words as you type the text.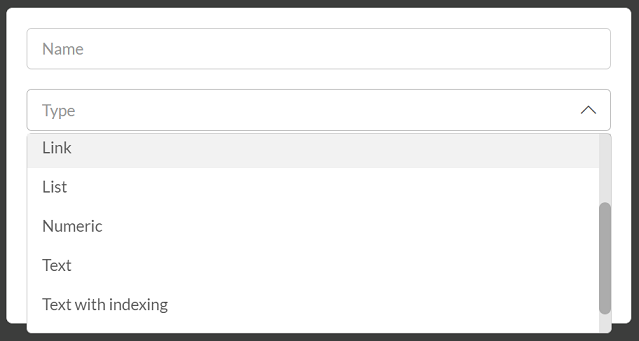 For a list type field, to add such an item, click the

button and enter the name.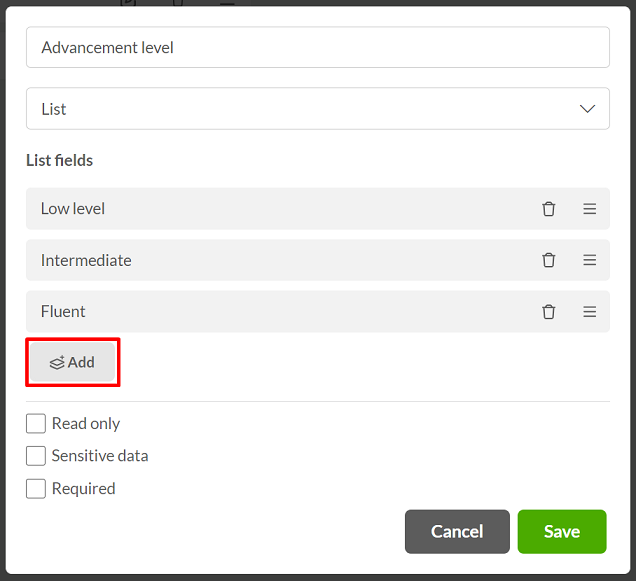 To reorder an item from the list, hold down

, to delete click on

.
The following parameters can be marked for custom fields:
Ready only - when this option is selected, the user will not be able to edit the field,
Sensitive data - access to the data will be possible only through the appropriate authorization,
Required - when this option is selected, the agent will have to complete the special fields before saving.
After entering all the data, click

.
Within the added customl fields, it is possible to change their display order by holding down

, to delete them click on

. Editing such a field is possible by selecting

.
View of custom fields on the ticket card: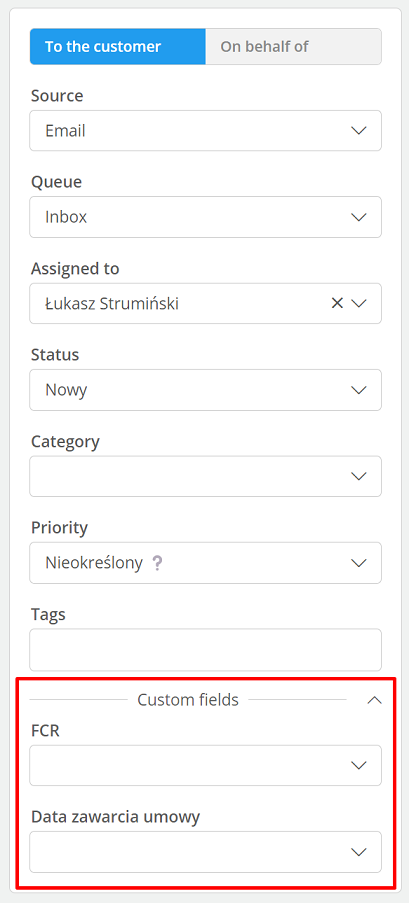 Did you know...💡
When exporting tickets (csv or xls), custom fields will also be exported.
---