User groups
The User groups tab allows you to create groups to which you can assign agents.
From the Administration tab, select Inbound → User groups.

To add a new group, click

.

Enter the name of the group and select the agents that will be assigned to it - once you select an agent, the system will immediately add it to the group.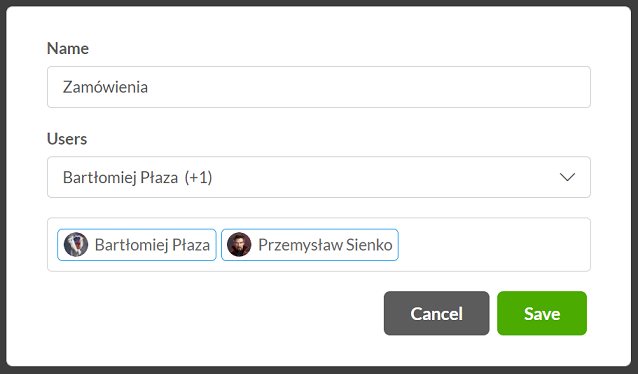 Once selected, click the

button. The created group will appear in the table.
Important...⚠️
An agent can only be assigned to one group. If an agent is already assigned to a group then it will not appear in the agent list when creating another group.
The infoline reports will have the ability to search for data by user group.
Did you know...💡
Reports for User groups consider only the data created since the group was created / user was added to the group.
---